Lab Explosion Proof Bead Mill Equipment
Lab Explosion Proof Bead Mill Equipment
Yushun

Hebei,China

According the order or stock

1000 sets one year
Lab Explosion Proof Bead Mill Equipment with Patented high performance hub, generates less wear for longer production life, utilizes ultra fine grinding beads below .1 mm in size, process times up to 6X faster than conventional mills, less media needed means reduced operating cost, requires minimal operator interface,maximizes raw material development advantage.

It is generates less waste and product loss than traditional mills, now available with metal free wear components
Lab Explosion Proof Bead Mill Equipment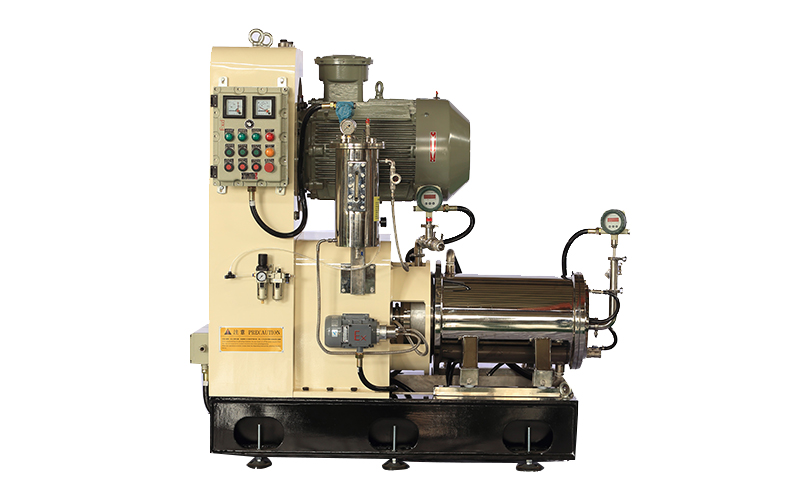 Lab Explosion Proof Bead Mill Equipment is use for lab test, it also use for small capacity industry.
The bal bead mill are adopt advanced grinding technology to grind products to super fineness, high grinding efficiency, large production capacity, low energy consumption, etc.
Application
1. Battety industry: anode material of lithium iron phosphate battery

2. Digital consumptive material: ink for digital airspay
3. Mineral pigmentL titanium pigment, calcium carbonate, iron oxide etc.
4. Ceramic material: aluminium oxide, zirconium oxide, silicon carbide etc.
5. Ink, car paint, anti-corrosion coatings, water-based color paste, wood coatings
6. Medicaments Industry
Welcome to our factory !
Over the years, we have been leading the same industry with product technology technology content, stable and reliable product quality.
The company has a group of high-quality professional talents and a capable team of employees. It is based on strong technical strength, continuously improves product performance and core technologies, resolves pain points in the industry, reduces costs and expands the market, and customizes various lithium batteries for customers. Automation equipment complete production line.