BS Pin Type Efficient Nano Mill
BS Pin Type Efficient Nano Mill
Yushun

Hebei,China

According the order or stock

1000 sets one year
BS Pin Type Efficient Nano Mill widely used in pain, coatings, pigment, Lithium battery, digital consumptive material and ceramic material.
The main function is to grind the material into small particles to apply to different industry.There are 6 sizes of production capacity for your choose.
BS Pin Type Efficient Nano Mill
Work Principle
BS Pin Type Efficient Nano Mill also named sand mill, beads mill, The working force between grinding media and material is generated from the high-speed rotation of dispersing device(disc, pin or paddle). Under the force of viscous resistance, Grinding media and material moves along with dispersing device and be thrown to the cylinder inner wall by centrifugal force, forming double-circle turbulence.
The strong inter-movements of grinding media form great cutting, pressing and abrasive force, making the material change shape and generate stress-field. When that stress reaches material yielding and breading limit, the material will be deformed plastically or pulverized.
The un-pulverized material will be thrown back to the cylinder inner wall by centrifugal force. In this zone, the density of grinding media reaches the highest point, thus making the pulverization more powerful. The fine final products will be separated from grinding media by separator and be discharged from the bead mill.
Technical Parameters

Model

BS-5

BS-20

BS-30

BS-60

BS-100

BS-150

Tube effective volume(L)

5

20

30

30

100

150

Main motor power(KW)

5.5

22

30

37

55

75

Grind medium quantity(L)

3-3.5

14-17

21-25.5

42-51

70-85

90-120

Material Viscosity(pa.s)

<10

Pump age(L)

0-30

0-60

Air consumption (m3/min)

0-0.4

0-0.6

Main shaft revolution(r)

1110

1011

919

694

510

484

Water consumption(m3/h)

0.6

1

1.5

2

2

2

Suttle(T)

0.8

1

1.2

1.5

2.3

2.5

Mearsurement(LxWxH)

1000*500*950

2100*950*1600

2360*1000*1700

2300x1000*1700

2480*1000*1800

Productive Capacity(Kg/h)

10-10

30-300

50-500

70-700

120-1200

1500-2000

Feed tube diameter

G3/4"

G 1"

G1 1/2"

Discharge tube diameter

G1"

G1 1/2"

G2"

Cooling tube diameter

G3/8"

G3/4" XG1/2"
Main Features
1. Compact and stable welding structure rack, useful and mice appearance.
2. Well-designed discs and pin combine dispersing system, strong energy exchange between grinding beads and material, thereby reaching super fitness grinding.
3. Advanced large flow separating screen, ensure high efficient production, no block up.
4. Integrated double mechanical seal, allowed choosing lubricant according to product character.
5. Easy replaced high wear-resistant inner grinding chamber and dispersing parts, Alloy steel, ceramic, high polymer material, stainless steel etc for choice.
6.Screw type for water cycle passageway, multiple positions cooling water setting, excellent cooling performance.
7. Full Ex buttons control and scientific PCL touch screen control for choice.
8. Feeding Pressure, Output Temperature, Mechanical seal lubricant oil level etc multiple safety control.
Product Show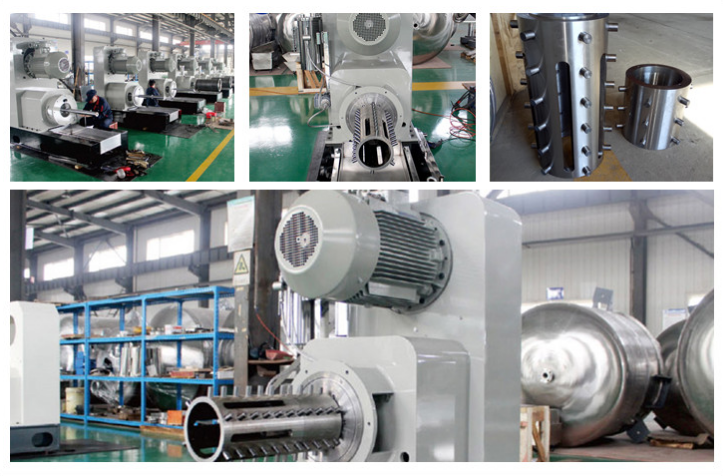 Option Feature

PLC control screen or Ex-proof button

Stainless steel/ high polymer material/alloy steel/ceramic

Outer grinding chamber 304/A3

Inner grinding chamber polyurethane/silicon carbide/cemented carbide

Pump, gear pump or pneumatic diaphragm pump

PLC Siemens or Domestic