China Coatings 2020
15-12-2020
The 2020 China Coating was held in Guangzhou from 8th to 10th, December. Under the leadership of Mr. Li, we exhibited Double Planetary Mixer, Kneader Mixer, WS large flow efficient Beads Mills, BS Pin Type Efficient Nano Mill. These machines are widely used in the grinding and mixing process of paint, and it has attracted the attention of domestic and foreign paint companies.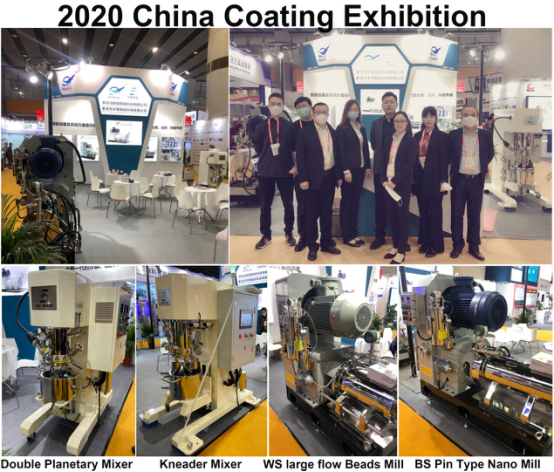 Best seller- Double Planetary Vacuum Mixer has two parallel twisted mixing paddles and a highly dispersing disk rotate and revolve at the same time. The double planetary mixer is also equipped with one inner wall scraper to move the material from the inner wall of the mixing bucket to the vicinity of the mixing paddle to get efficient dispersion and emulsification.
To know more information, please contact with Qinhuangdao Yushun Intelligent Technology Co.,Ltd.